These are the coolest neighbourhoods in the UK
This feature is a sneak-peek from the June 2020 issue of Condé Nast Traveller. Get 3 issues of the magazine delivered to your door for only £1 + FREE instant access to the June issue
Across the Midlands and northern England, post-industrial cities have been busy fostering an indie attitude. With a view to more social times ahead, we earmark our next trip list with these coolest neighbourhoods in the UK.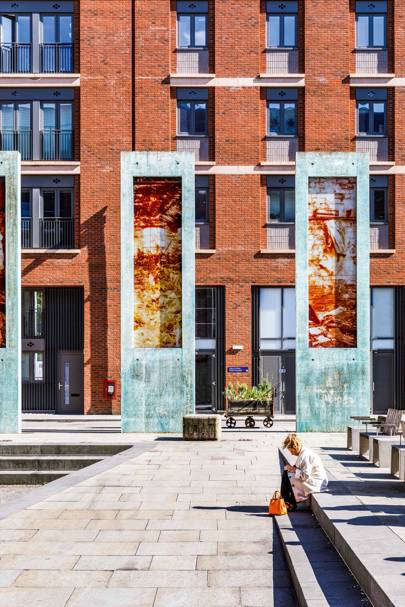 Ancoats, Manchester
A tuneful remix in the home of clubland
Sometime in the mid 1990s, techno pioneer Derrick May arrived in Ancoats to play a set at the legendary Sankeys Soap club, took a look around, and pronounced the area 'more fucked up than Detroit'. He had a point. Manchester's 19th-century Little Italy, alive with Neapolitan hurdy-gurdies and ice-cream carts, had faded into a red-brick ghost town of derelict mills and n'er-do-well back alleys. And despite wishful thinking by local developers, it remained this way for years.
P:Annapurna Mellor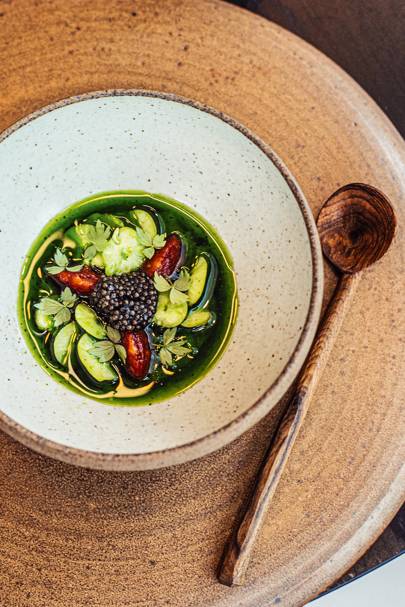 Now, however, there's a wait of several months for a table at Mana, the beloved Manchester restaurant run by Noma-trained chef Simon Martin, whose dishes – yakitori eel glazed with yeast and blackcurrant vinegar, for instance – would have the area's Victorian workers scratching their beards in puzzlement, but won him Manchester's first Michelin star since 1977. On the same street are the reopened Edinburgh Castle pub (serving hasselback spuds and whipped brie in nettles), the Hip Hop Chip Shop (go figure), Blossom Street Social for wine, and a church converted into an outpost of the much-loved Hallé orchestra.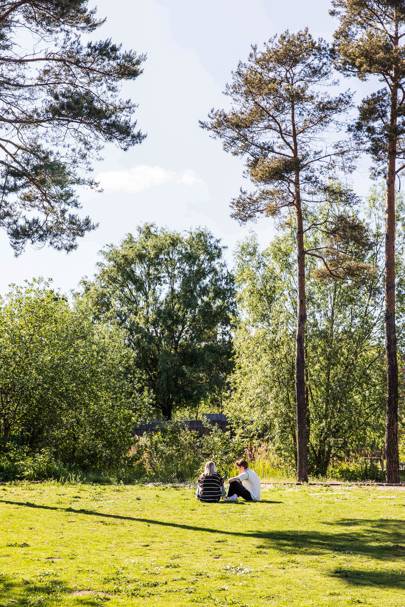 Since 2000, the city's big success story has been the adjoining Northern Quarter, the go-to spot for raw selvedge denim and bottomless brunches; Ancoats feels less hemmed-in. A walking safari in the area can lead along canal paths and over bridges, down cobbled terraces such as George Leigh Street, around to the old goods warehouse over on Ducie Street – now Cultureplex, for open-plan dining and the Native apart-hotel, the best place to stay in this area – and on to the New Islington marina, an ongoing project led by city revivalist Urban Splash with rare parkland, the Pollen sourdough bakery and innovative modular living. Steve Hanton and Katie Smith have been living in Ancoats since 2003 and run the Beehive Lofts co-working space, bringing together architects, textile designers and other creatives. 'Cutting Room Square is the epicentre, really,' they reckon. 'It's where you'll find Rudy's pizza, an early adopter in the area. Though the place we keep going back to again and again for its food is The Counter House. The Northern Quarter's gone from a very diverse place to a more commercial hub. When we walk back into Ancoats it's like a breath of fresh air.'
P: Annapurna Mellor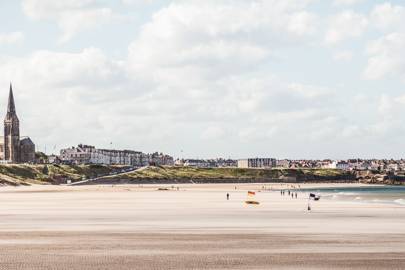 Whitley Bay, Newcastle
Microbrews, nose-to-tail and salty air
A decade ago not even a reckless gambler would have wagered on Whitley Bay becoming Tyneside's hippest hangout. Spanish City, the Taj Mahal-like seafront pleasure dome celebrated by Dire Straits, was derelict, the streets a stag-party purgatory. A hint things were changing came when chef Gary Dall took over a down-at-heel Sixties shop and turned it into a sensational restaurant, The Roxburgh. Asked why he'd done it, Dall said, 'Because there was nowhere playing The Velvet Underground and serving bone marrow'
P: Nicholas Worley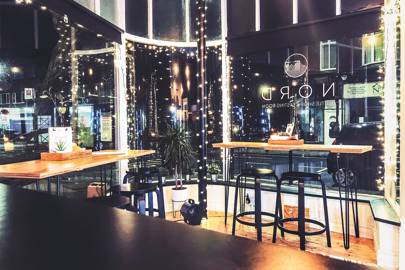 Yet over the past few years the scene here has eclipsed those in Newcastle's more feted Ouseburn and Heaton. The epicentre of the renaissance is just around the corner from the Roxburgh in Park View and its rows of pretty Edwardian artisans' houses. Here you'll find a cool crew checking out the latest wheels at Whitley Bay Skate Club, Carhartt-clad customers considering whether they need to buy a mandolin at Hound Dog Music, tweedie craft-ale aficionadas sampling the latest cloudy brews at Nord Bottle Shop and brunched-up Geordie pals spilling out of Kith & Kin. There's a great bakery, Pure Knead, the permanent set-up of veteran street-food hero Papa Ganoush and genuine home-cooking at Sangeeta Chopra's little shop/café Namaste Taste of India
Given Tynesiders' commitment to beer and talking, it was no surprise that locals embraced the micropub trend, with chat-oriented examples including The Dog and Rabbit, the Storm Cellar and The Split Chimp. In August there's an imaginatively staged film festival (watching Jaws in a marquee on the beach was a highlight) and Spanish City has finally been restored to its glimmering white splendour. At night you can drink French 45s in the upper floor Champagne bar and gaze at the ships' lights twinkling on the North Sea. By Harry Pearson